BYE BYE YORK STREET - HELLO ST JOHN STREET!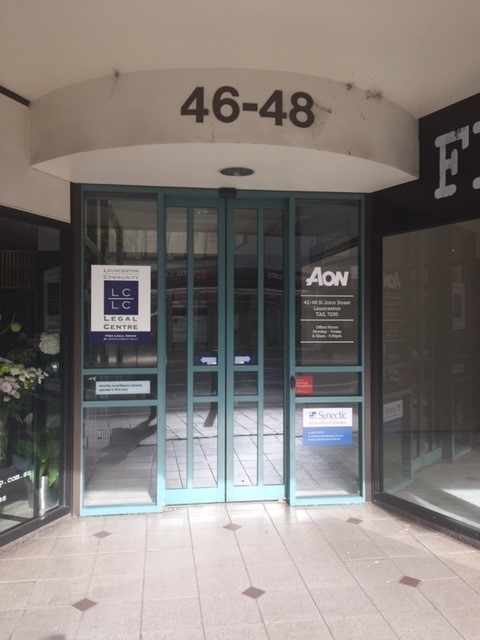 Our new entrance and Reception area!
WE HAVE MOVED!
After ten years at 97A York Street we have moved around the corner to St John Street. 
Our new address is:
Level 2, Suite 2, 46 - 48 St John Street, Launceston 7250
Our telephone and fax numbers remain the same, as do all our email address'.
Our major reason for moving was in order to comply with the new normal of Covid-19 reqirements, and this new office is fantastic. We were also incredibly fortunate in that almost an entire office full of furniture was gifted to us, so we have each had a complete make-over office wise.
*   The After-Hours-Clinic is still suspended but we expect it to re-start in July 2021 - Although the logistics of running it have had to be amended (Covid-19 etc) we will keep you updated .
*   Outreach services have now also resumed - The schedule is listed on this website just telephone us to book an appointment 
*   Although the webinar series has been completed, LCLC is back providing face-to-face community legal education seminars at various outreach locations - Check out the webinars page for details!