Legal Literacy Volunteers
Legal Literacy Volunteers

About Legal Literacy Volunteers
Legal Literacy Volunteers started in 2011 when the Launceston Community Legal Centre (LCLC) identified a need for quality, hands-on assistance with form completion to avoid unnecessary legal complications. Working alongside the solicitors from LCLC, the Legal Literacy Volunteer (LLV) Program was created to provide this assistance, and have clear referral pathways to ensure any legal issues identified within these meetings were appropriately dealt with.
Originally working with the assumption these legal issues were created by the low-literacy levels within Tasmania, the primary focus was placed on the functional assistance with form completion. Upon commencing operations, it became readily apparent clients were impacted by a much larger range of situational and temporary stressors which reduced their functional ability to accurately navigate some of the complex situations they found themselves in.
Adapting to this insight, the LLV Program pivoted to include a more holistic range of service providers within its referral processes, and now links in with countless community organisations on a regular basis. We have established ourselves as a go-to for people and organisational connections across a broad range of community sectors.
What we do 
At Legal Literacy Volunteers, we provide the following services to our community:
Help people understand and complete forms
Show people simple steps to sort out problems
Help resolve disputes before they escalate
Help avoid unnecessary legal complications
Build knowledge of the law
Provide timely referrals to free legal services
Provide timely referrals to other community services
Where can I find help? 
Please find our current locations and availabilities below. If you require further information, please call us on (03) 6334 1577. 
Launceston Library - Tuesdays & Thursdays 10am to 1pm
Northern Suburbs Community Centre - Newnham - Wednesdays 10am to 12pm 
Helping Hand Longford - Tuesdays - 10am until 12pm
Beaconsfield Neighbourhood House - Contact House for Appointment
Deloraine House - Contact House for Appointment
George Town Neighbourhood House - Contact House for Appointment
Fingal Neighbourhood House - Contact House for Appointment
Dorset Community House, Scottsdale - Call 6334 1577
Scottsdale Secretariat - Call 6334 1577 (times available on Wednesdays, Thursdays, and Friday mornings)
Launceston Volunteers For Community  - Mondays - Contact VFC for an Appointment -  Parking is available on site
Who are our volunteers?
Volunteering with Legal Literacy Volunteers attracts a wide variety of people. Importantly, they are not lawyers and do not come from a legal background. They are driven by a desire to help empower people within their communities. Whilst they do not provide legal advice, our volunteers are provided with training and resources to identify legal need and appropriately refer their clients to the free legal services of Launceston Community Legal Centre. We provide comprehensive and continued training, as well as expanded awareness sessions encompassing the numerous community organisations available to Tasmanians to best position our volunteers to help clients find the assistance they need. They are bound by a confidentiality agreement to protect all clients' privacy and information.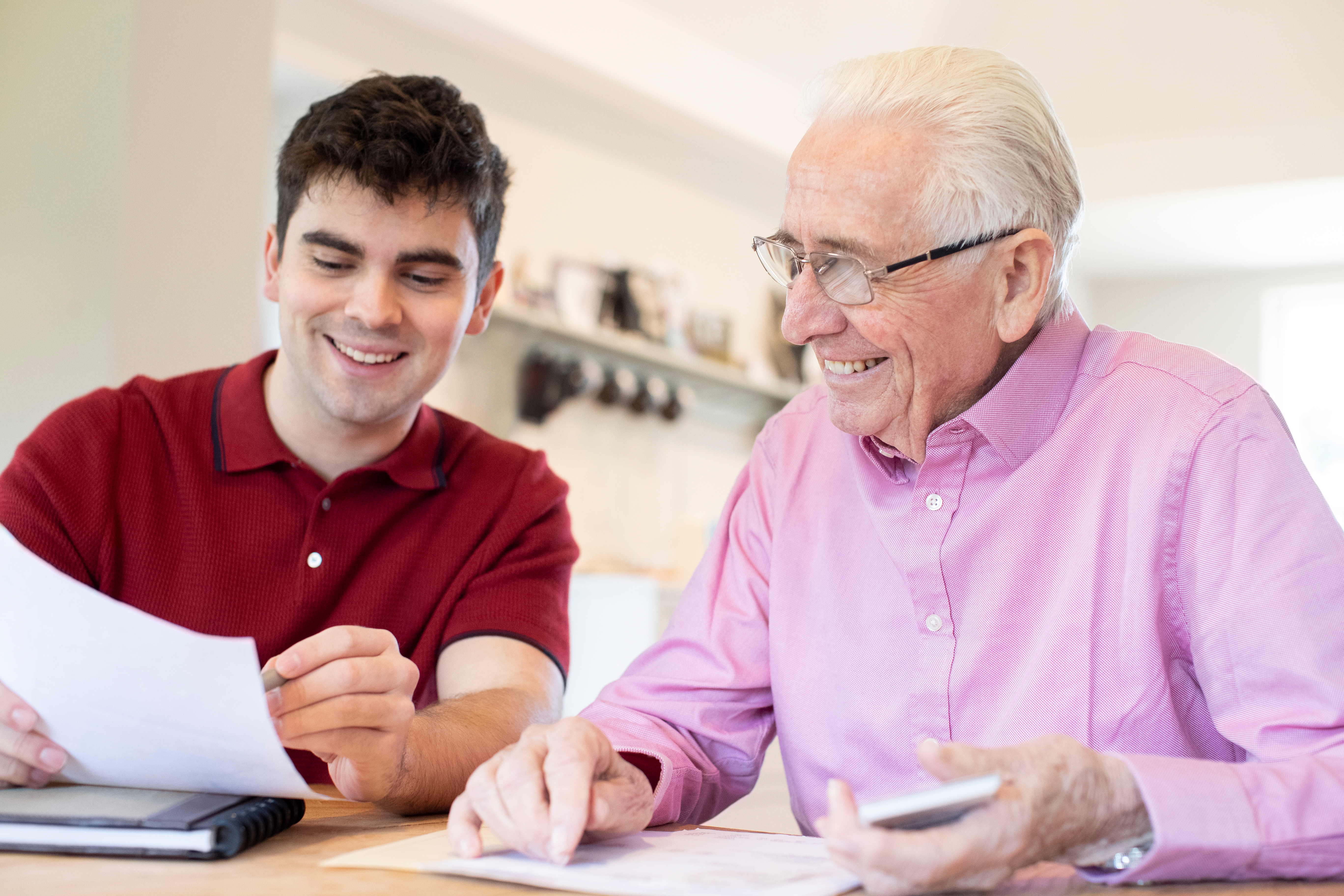 Interested in volunteering?
We are currently seeking expressions of interest for new volunteers in the following areas:
Launceston and surrounding suburbs
Scottsdale and surrounding area
Deloraine, Longford, Westbury
George Town
St Helens
Fingal 
Register your interest today.
 
Are you an organisation wanting to know more?
If you are interested in how our training can assist your organisation, or how to access our services, please reach out to us at llvco@lclc.net.au or (03) 6334 1577